Partners
Unlikely Friends is proud to partner with a number of organizations supporting the message of forgiveness, victim's rights, and criminal justice reform. Please visit our partners' websites to learn more about them, get involved and support their work.
---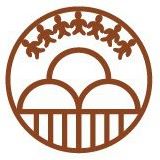 Amity Foundation
Amity was founded in July 1969 by families and teachers who were concerned about the drug abuse that swept our nation in the 1960s. Thirty-two years later, the people running Amity face new drug use trends, but one thing has remained constant: Amity's dedication to serving families overwhelmed, and often ripped apart, by the ravages of alcohol and drug abuse.

Insight Prison Project
Transforming the lives of those impacted by incarceration through programs designed to develop behavior inspired by insight, accountability and compassion and grounded in a restorative justice philosophy.

International Forgiveness Institute
Robert D. Enright, PhD, pioneered this orgranization in 1985 and created the first scientifically proven forgiveness program in the country. By using the Institute's 20-step forgiveness process model, anyone—individuals, families, communities, even governments—can experience the extraordinary benefits of forgiveness. With the correct approach to forgiveness, we can all help restore healthy emotions, rebuild relationships and establish more peaceful communities around the world.

Journey of Hope
Journey of Hope…from Violence to Healing is an organization that is led by murder victim family members that conducts public education speaking tours and addresses alternatives to the death penalty.

Prison Mindfulness Institute
The Prison Mindfulness Institute provides prisoners, prison staff and volunteers, with the most effective, evidence-based tools for rehabilitation, self-transformation, and professional development.

Sponsors, Inc.
Founded in 1973, Sponsors began when Sister Janice Jackson, along with other Catholic nuns and community volunteers, "Sponsored" young men exiting the Oregon State Correctional Institution (OSCI). These "Sponsors" met them at the gate upon their release and assisted them in finding shelter, employment, and helping in social readjustment.
Between 1988 and 2010, Sponsors grew exponentially, meeting increasingly diverse needs for people with criminal histories. The agency partnered with parole officers, treatment providers and a myriad of collateral agencies. Sponsors has also developed positive relationships with numerous local employers and property managers to further the goals of the agency.

The Forgiveness Project
The Forgiveness Project uses real stories of victims and perpetrators to explore concepts of forgiveness, and encourage people to consider alternatives to resentment, retaliation and revenge.

The Lionheart Foundation
Lionheart provides emotional literacy education to significantly alter the life course of incarcerated adults, highly at-risk youth and teen parents.
Worldwide Forgiveness Alliance
The Worldwide Forgiveness Alliance's mission is to evoke the healing spirit of Forgiveness worldwide. We declare that "Forgiveness Is the Greatest Healer of Them All" and that "Without Forgiveness There Is No Future."